201903aug11:00 am4:00 pmNFP Fundraising Seminar - Bid writing, grants and making the most of Gift Aid in 201911:00 am - 4:00 pm Family Life Christian Centre, Family Life Christian Centre, 460 Old Kent Rd, London, SE1 5AH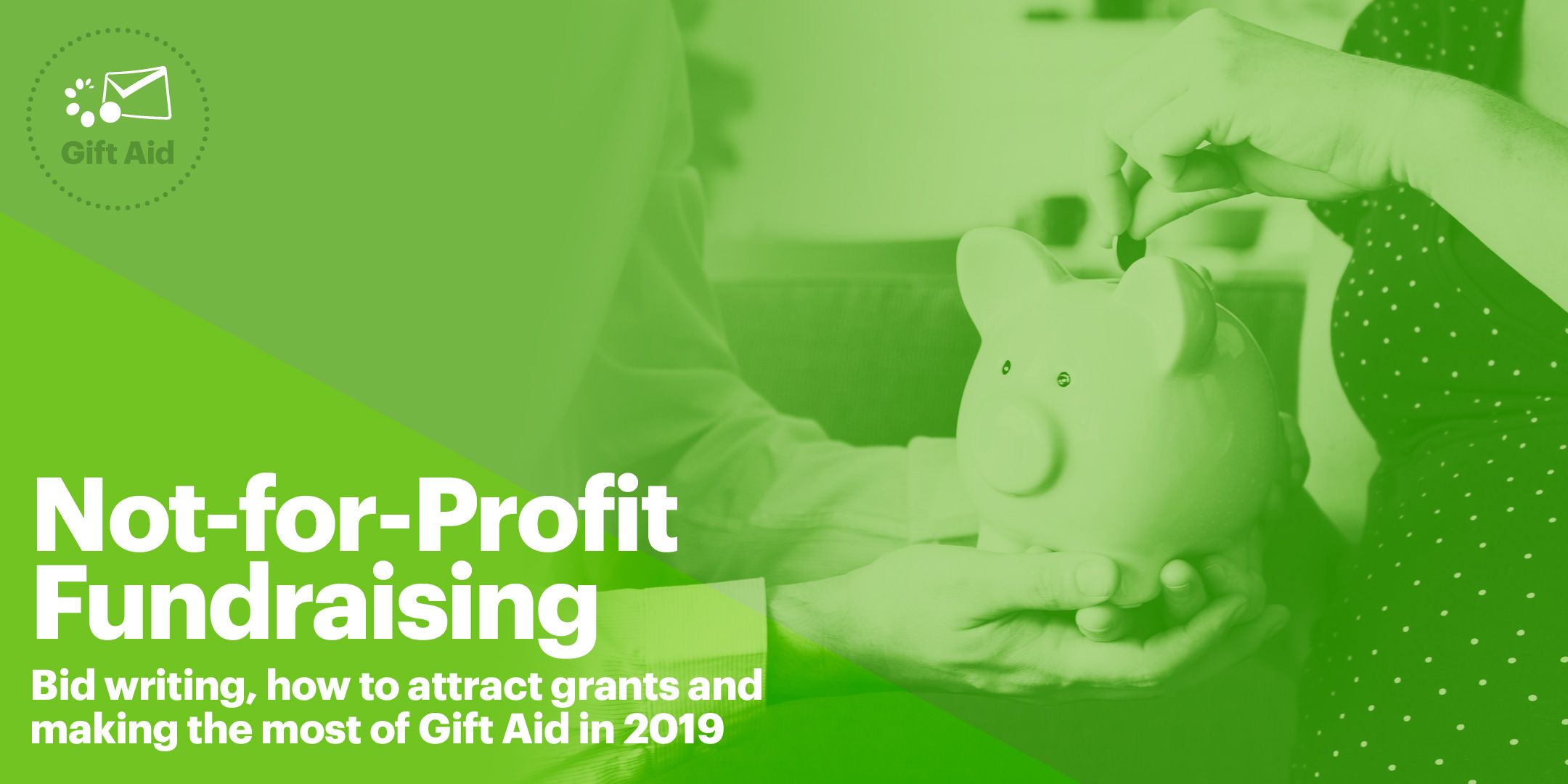 Event Details

Register Here

Not-for-Profit Fundraising: Bid writing, how to attract grants and making the most of Gift Aid in 2019.

THIS EVENT HAS MOVED TO OLD KENT ROAD! DETAILS IN THE DESCRIPTION.

11am to 4pm, Saturday 3rd August 2019. Family Life Christian Centre, Old Kent Road London.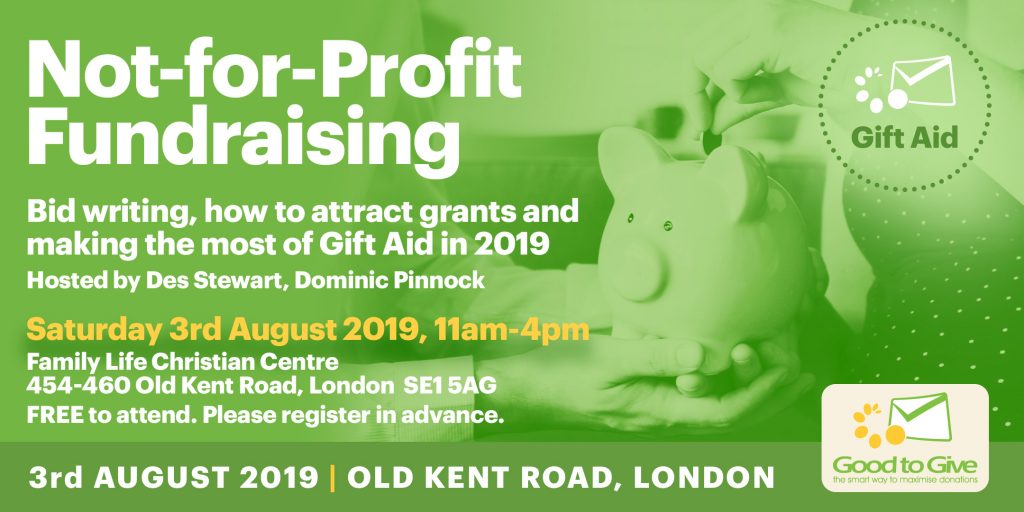 We are excited to announce a new free seminar in Old Kent Road, London on Saturday 3rd August 2019, commencing at 11am.
GoodtoGive are proud to announce one of our most info-packed events ever! This free seminar will give you vital information if you are a fundraiser, charity steward, trustee or administrator of a church, ministry, faith-based charity.
WE ARE ALSO HOLDING 10 MINUTE BREAK-OUT SESSIONS!
That's right! Experts will be on-hand to time to talk one-on-one about your personal case or scenario. Beware though, places are limited and will book up fast. If you are interested, please contact GoodtoGive directly by emailing or calling us on 0207 731 2041. 
If you are a new or veteran fundraiser and want to apply for government or private funding, then our special guest speaker Dominic Pinnock (of NGNF) will give you essential information that will help you follow the correct process on how to obtain grants, make bids and manage funds correctly.
You cannot afford to miss this free seminar if you:
Are a Leader at a Church, Ministry, Faith-based Charity, or Faith-based Not-for-Profit (NFP)
Are a Financial Administrator or Secretary
Are a member of a Third Sector or NFP Organisation
Are starting a charity or don't know where to begin!
Did you know that £750,000,000 of Gift Aid is left unclaimed every year?
Des Stewart (GoodtoGive) will update you on Gift Aid, maximising income and retrospective revenue. Making the most of each and every donation is the key to your Church or Charity's success!
Again, we bring together over 50 years of experience! So make sure you stay up-to-date and meet with us on Saturday 3rd August and let us help your cause achieve new heights!
---
Your hosts on the day: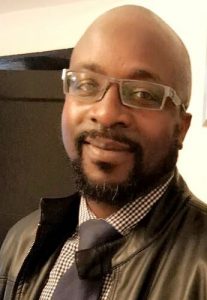 Dominic Pinnock, NGNF
Dominic has been working in cross-community development roles for over 20 years and is the founder NGNF. He brings expert knowledge of how to apply for grants, bid processes and funding applications. Dominic is an expert in community fundraising and has secured funding from organisations such as Lloyds Bank Foundation, National Lottery (Awards for All and Reaching Communities), MACC, Henry Smith Foundation, Local Authority Funding and many other sources.
---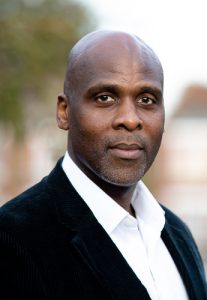 Des Stewart, GoodtoGive
Des has more than 25 years of experience working in the private and public sectors. For the last 10 years, working exclusively with third sector faith-based organisations after co-founding GoodtoGive. With strong expertise in the field of Gift Aid, Compliance and Governance, Des will be able to to guide you through changes in Gift Aid regulations and how to make the most of donations at you Church, Ministry or Charitable Organisation.
Schedule:
11.00 Registration
– Reception with refreshments
– Breakout sessions booking (please book ahead!)
11:30 Introduction
11:40 Des Stewart, GoodtoGive
– Maximise your Charity's income using Gift Aid. £750m unclaimed each year.
– Making the right start when Charity fundraising
13:30 Break and refreshments
– Reception with refreshments
– Breakout session 1 (please book ahead!)
14:00 Dominic Pinnock, NGNFs
– Welcome to the world of Fundraising!
15:30 Breakout Session 2 (please book ahead if possible!)
16:00 End session
Don't miss this free London event. Saturday 3rd August, Family Life Christian Centre, 454-460 Old Kent Rd, London SE1 5AH
Registration in advance is required as places are limited!
Register Here
Time

(Saturday) 11:00 am - 4:00 pm
Location

Family Life Christian Centre

Family Life Christian Centre, 460 Old Kent Rd, London, SE1 5AH