201806oct11:00 pm2:00 pmBe in the Know: General Data Protection Regulation (GDPR) Seminar - THIS EVENT HAS MOVED!11:00 pm - 2:00 pm To Be Announced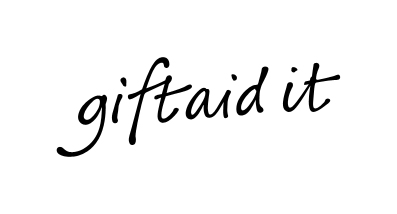 Event Details
This Event has been postponed and will be postponed until Spring 2019!
We apologise for any inconvenience caused.
Be In the Know – GDPR & Gift Aid Compliance Seminar
The current status of EU General Data Protection Regulation (GDPR)
Since May 2018, the roll out of GDPR has forced the hand of all European organisations dealing with personal user data, including charities, churches, trusts and non-profit organisations. All charaties, regardless of size, will now need to comply with new regulations that can expose processing and auditing risks if not followed carefully.
How does GDPR affect you?
Government legislation now means that you must be aware of how your organisation collects, handles and processes user data as well as be able to prove compliance. This means you must know your obligations regarding data collection, storage and processing.
Gift Aid Compliance for Charities.
To mark Gift Aid Awareness Day (October 4th), this seminar will focus on helping your church or charity to increase income from charitable donations whilst keeping in compliance with HMRC & GDPR laws. This is an essential event for both established and prospective trustees that want to be sure that Gift Aid donations are being handled correctly.
Don't be in the Dark: Be in the Know!
As an organisation that is responsible for the processing of thousands of Gift Aid donations per day, we recognise the importance of best data practice and legal compliance. Our October seminar has been formulated to go beyond the fundamentals of our previous events and cover the following topics:
GDPR Today: Assessing the adjustments that your organisation has made since May 25th.
Impact on Gift Aid: What is GDPR's effect on the processing of Gift Aid donations?
Gift Aid Compliance: Practical guidelines concerning regulation, consent and good data processing.
Churches, Charities & Trustees: Identifying best practice and common pitfalls.
HMRC Gift Aid Audits: Everything you need to know about complying with tax and revenue laws.
Speakers in attendance:
Sandeep Amar: Sandeep is a seasoned management global management consultant with over two decades of experience in the public and private sector. Most recently, he has been leading a number of charities into data and financial compliance in response to GDPR. He will be imparting deep expertise in the area of Data Protection and Information Security, as well as M&A, Securities Law, and Intellectual Property. You will be provided with practical experience and actionable recommendations on how to achieve legal compliance and data best practice.
Des Stewart: Des comes with over 25 years of experience in the area of business continuity, disaster recovery and governance, founding Good to Give in 2009. Des will be discussing Gift Aid in more detail, bringing knowledge of organisational compliance and governance as well as how to implement compliance strategies within the Third Sector.
Attendee Cost: TBA!
Date: TBA!
Time: TBA!
Location: TBA!
Time

(Saturday) 11:00 pm - 2:00 pm